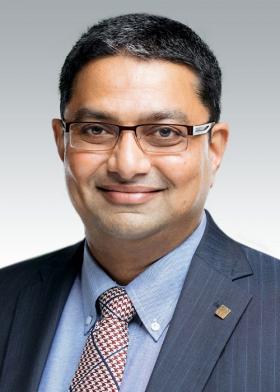 Vijay Srinivasan
SVP, US South Business Unit Leader
Vijay leads CGI's U.S. South Business Unit which serves commercial and government clients in strategic verticals such as banking, manufacturing, utilities, healthcare, telecom and state and local government. The business unit delivers a range of solutions and services across south eastern states and the Commonwealth of Puerto Rico.
Vijay has more than 27 years of experience in client relationship management, strategic planning, business development, delivery, and program management and has managed large P&Ls. He has led and mentored global teams and has in-depth experience and business knowledge in the financial services, telecom, and manufacturing industries.
Vijay joined CGI in April 2010 and was initially responsible for driving global delivery strategy for its financial services clients. He then served as the Vice President and Client Executive responsible for one of the largest financial services clients of CGI. Prior to joining CGI, Vijay worked for a global IT services firm for 13 years, where he was responsible for managing large strategic client relationships as part of their Financial Services practice. His focus was on Global Banking, Capital Markets, and Wealth Management practices. Vijay spent the early part of his career focusing on building and transforming finance and accounting functions for corporations and startup companies.
Vijay graduated from Loyola College in Chennai, India with a Bachelors' degree in Commerce (Business). He is a Fellow member of The Institute of Chartered Accountants of India and an Associate member of the Institute of Cost and Management Accountants of India.