Convocation 2019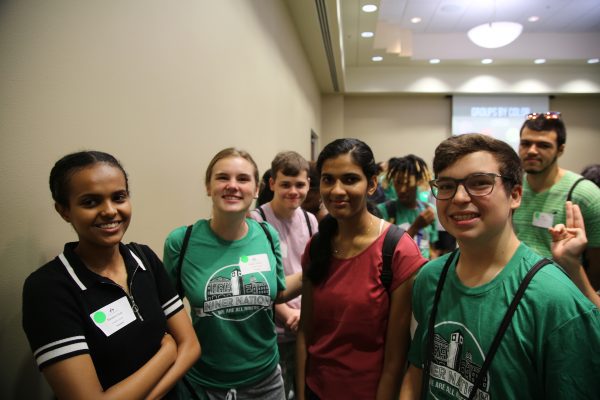 On Monday, August 19th, more than 550 first-year students enrolled in UNC Charlotte's College of Computing and Informatics (CCI) gathered in the Barnhardt Student Activities Center Salons for Convocation. It was the largest number of students that has ever attended the annual event. The enthusiasm of the crowd was infectious and set a spirited tone for the year; a year in which CCI, the fastest-growing College in the UNC System, begins celebrating its 20th anniversary.
Students arrived for registration early, each checking in and being assigned the color of a group in which they would start the day and receiving a bag of cherished CCI swag.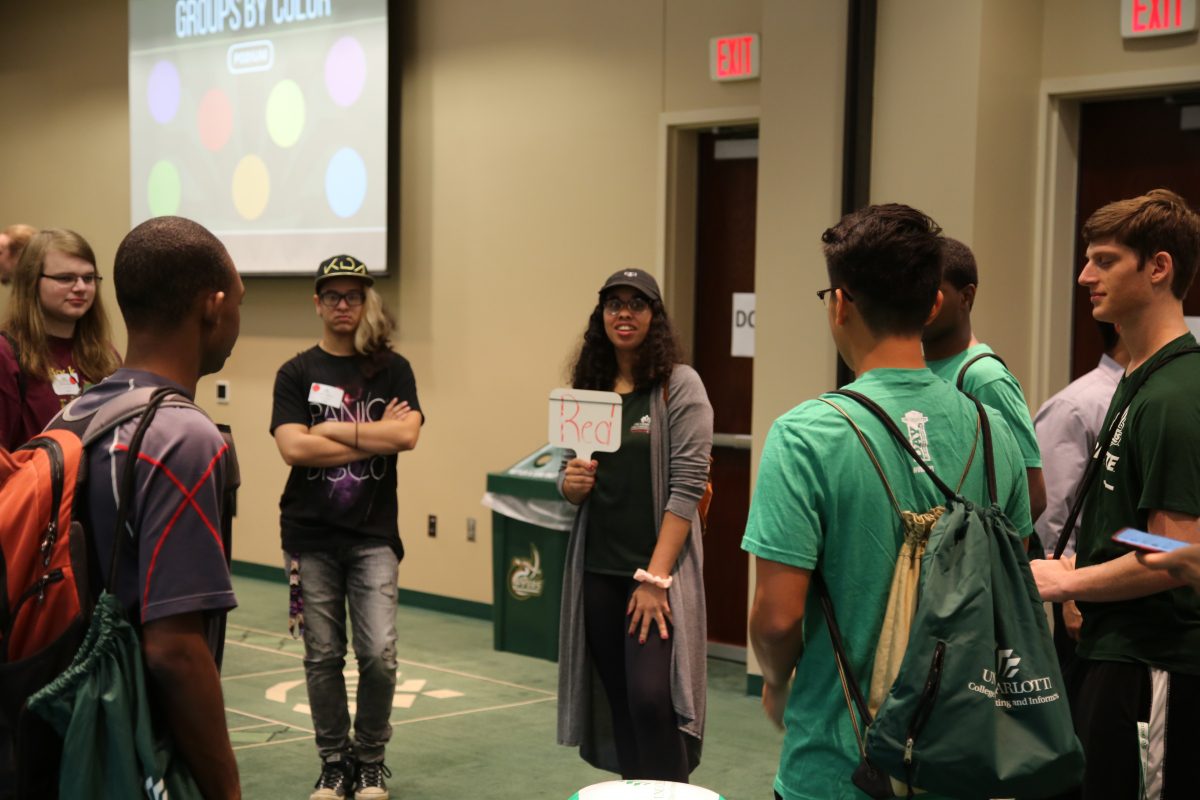 Entering the salons, students gathered in seven groups for ice-breaker activities, or "forced engagement" as organizers called it. In those groups, they answered questions posed by facilitators assigned to each group, getting to know one another and making connections.
At 9am, CCI Director of Communications Mike Fresina, took to the podium to welcome students and introduce CCI's Dean's Ambassadors who got the crowd moving with a series of stretches and light calisthenics.
Next on stage was Dean Fatma Mili, whose greeting and message reminded students to make the most of their time at CCI, taking advantage of the school's commitment to provide the very best in computing education, creative thought and ethical practices.
Following Dean Mili was Department Chair and Professor Mary Lou Maher introducing and presenting a short video about the use of Lightweight Teams, an innovative teaching style with a proven record of success in CCI classes.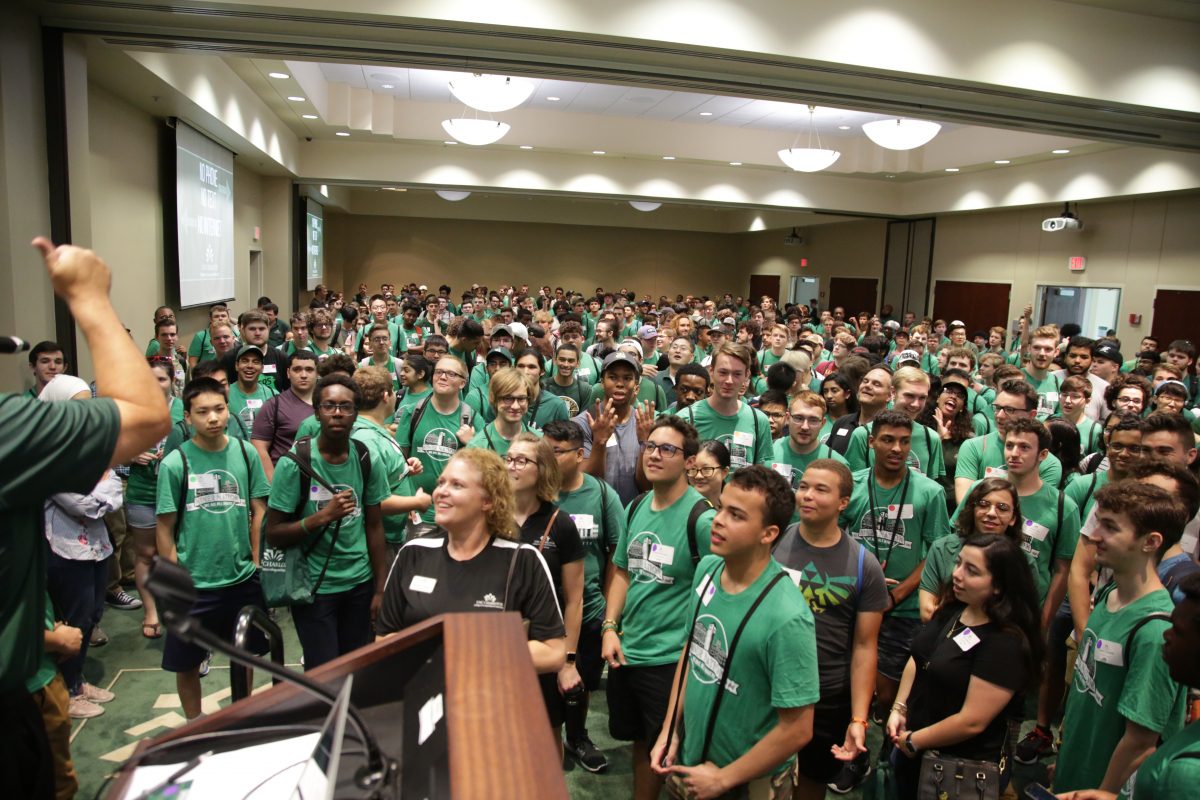 Up next came a rousing round of "This or That," which asked students to decide between two disperate options and move to the side of the room designated for their choice. The buzz of activity, with more than 500 people moving about and changing sides of the room, gave the salons the appearance of a New York City train station at rush hour. Some of the choices were: Meeting Someone New In Person or Online, Reading on a Screen or on Paper, Caring for Four Toddlers or Two Elderly Men and Being Stuck in an Elevator with Someone who Won't Make Eye Contact or Someone who Won't Stop Talking. Throughout, the groups defended their choices, interacting with each other and Fresina, who posed questions and polled the students about their decisions.
Announcements from Advising Director Kevin Parsons and Business Partners Director Lynn Marshall, preceded the announcement of raffle winner, Joshua Lindman, who took home a Dell laptop.
After a few final welcomes and well wishes, students made their way into Halton Arena (with beach balls to toss about) for the university-led conclusion to Convocation.
If their first experience is any indication how this class of CCI newcomers will spend its time at UNCC, there are exciting, disruptive, inventive, innovative and fun days ahead.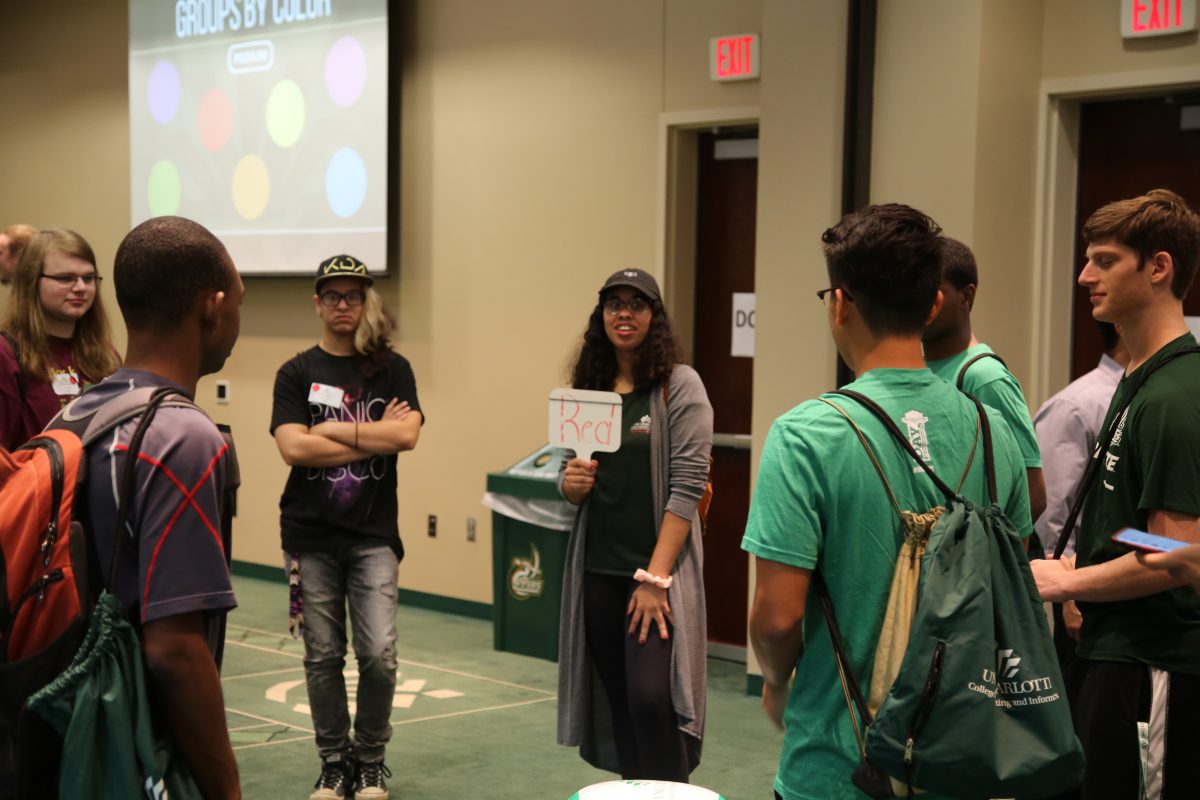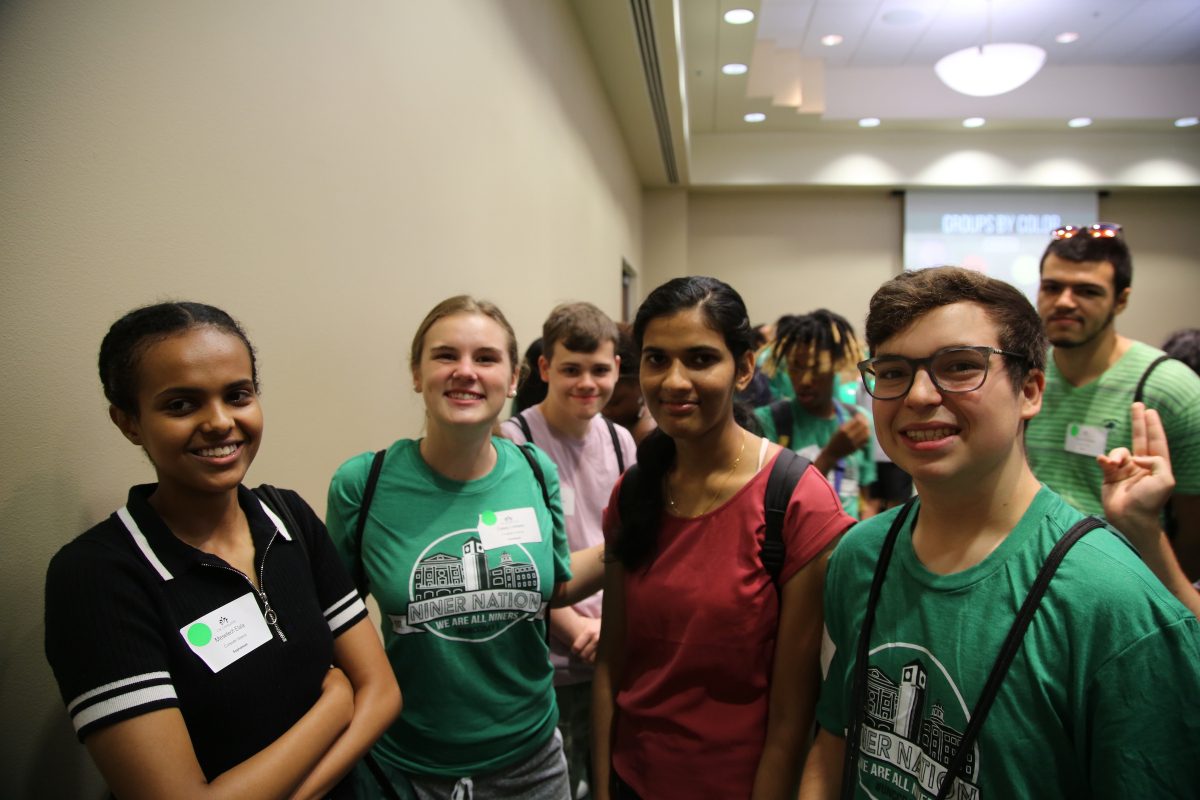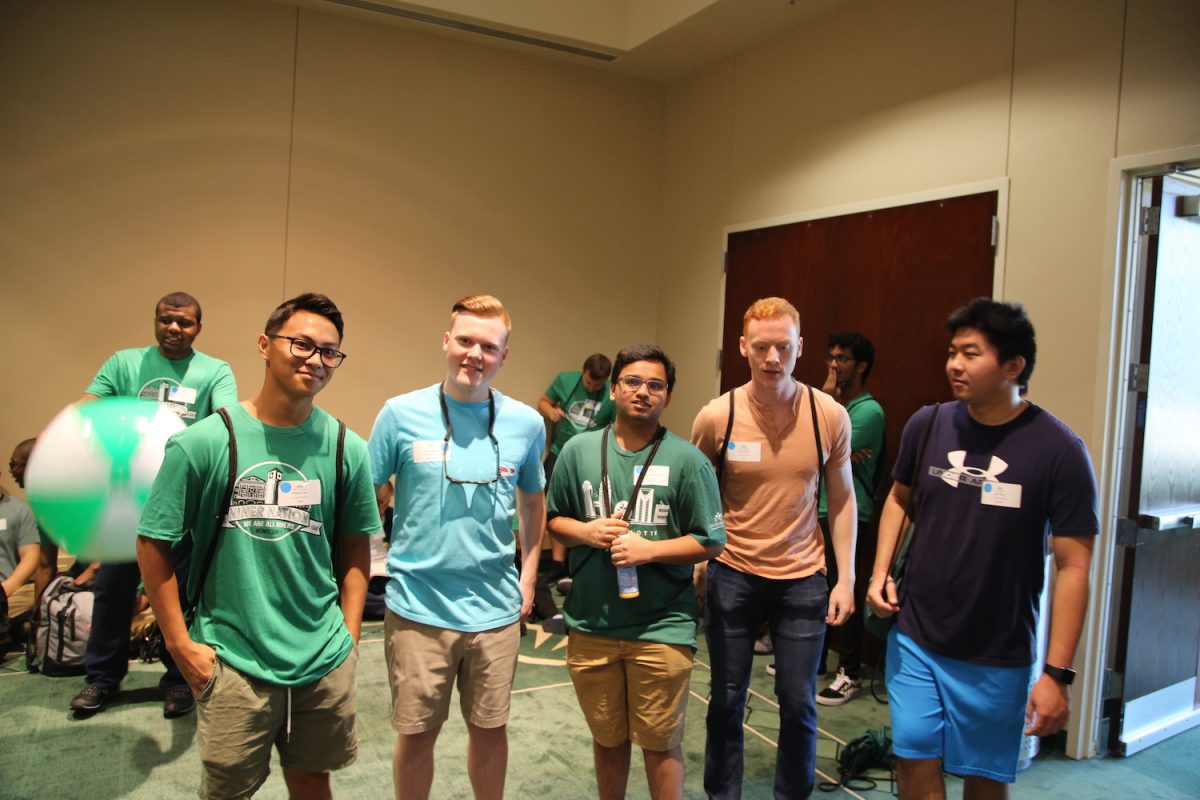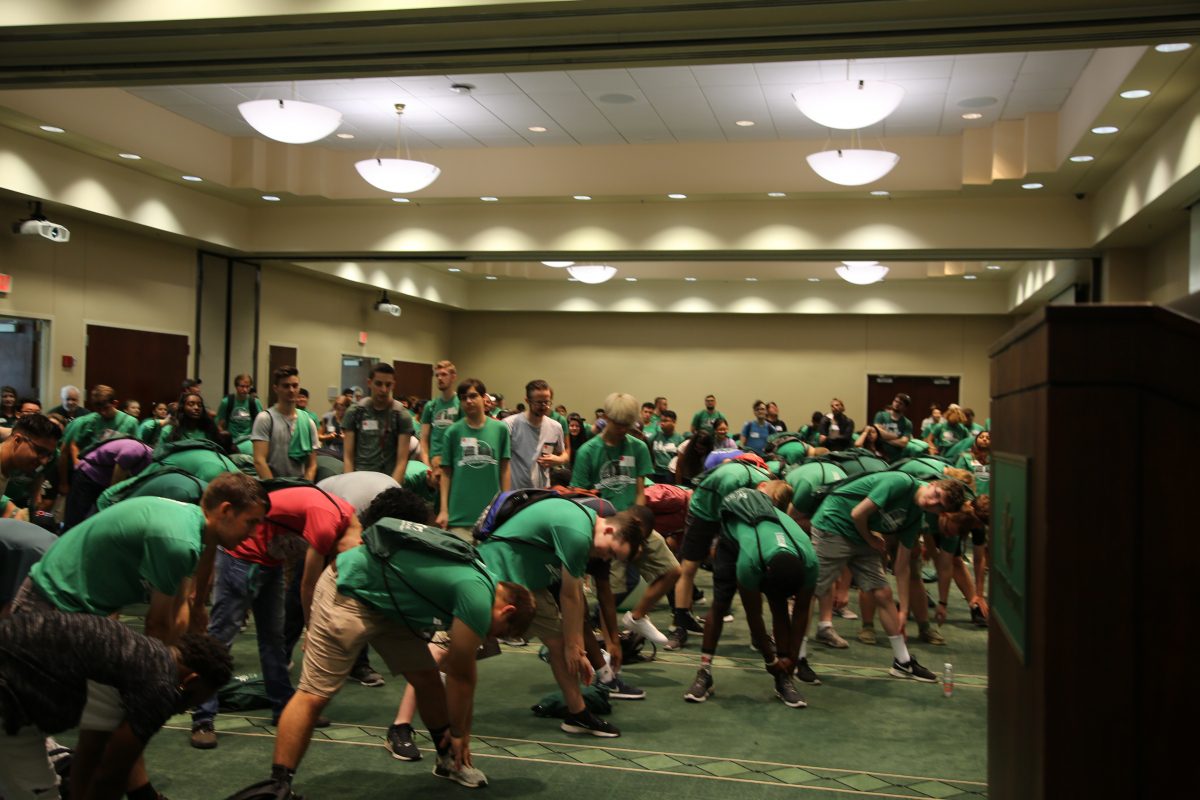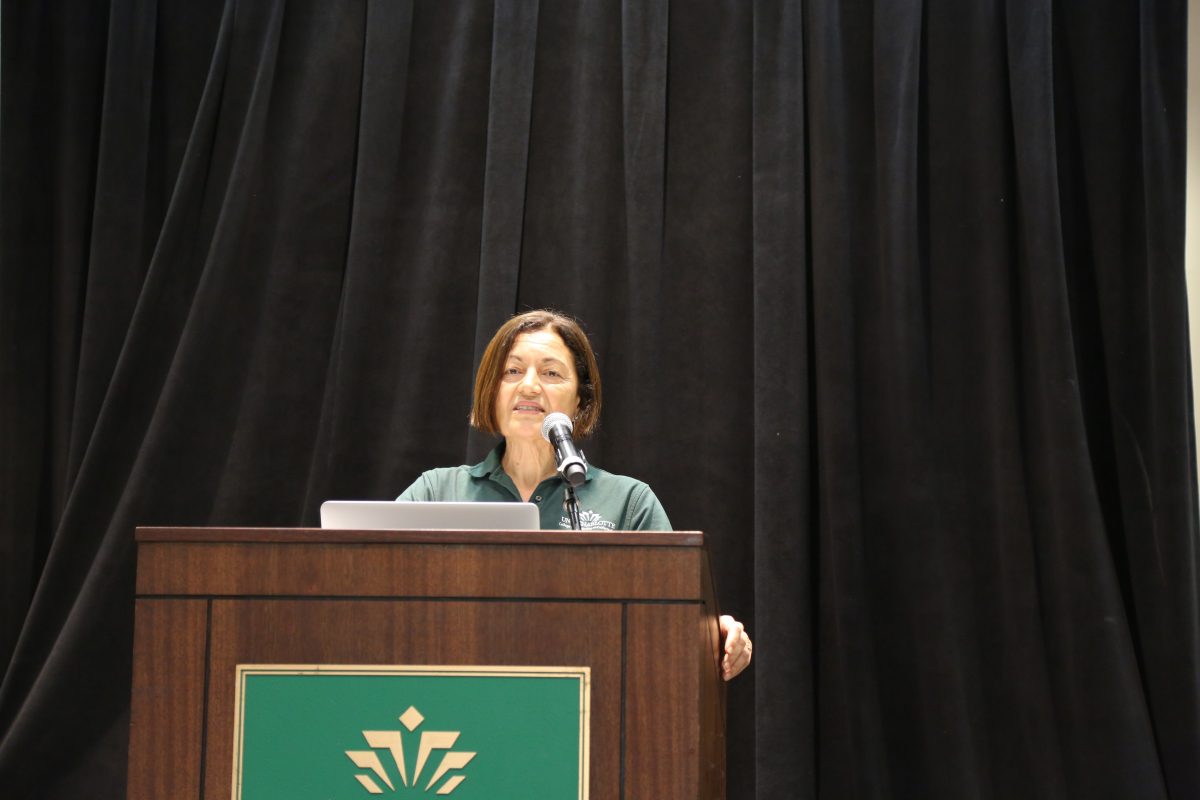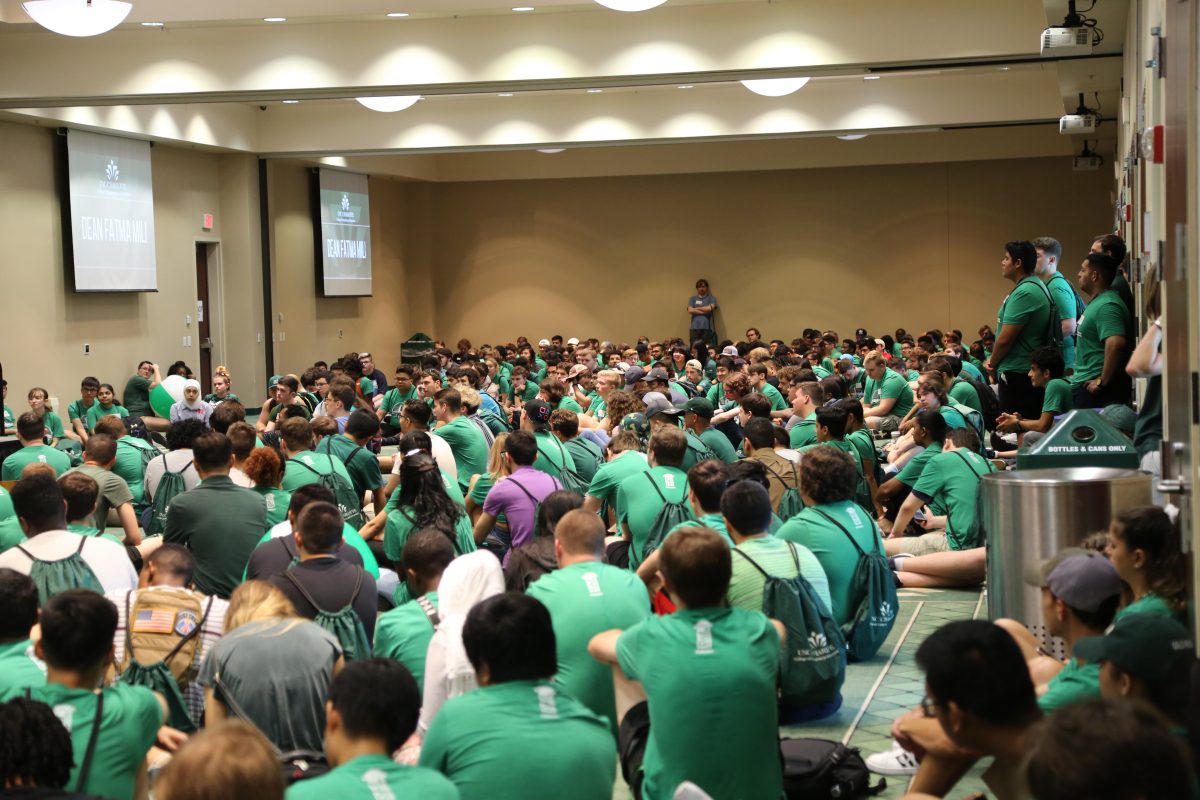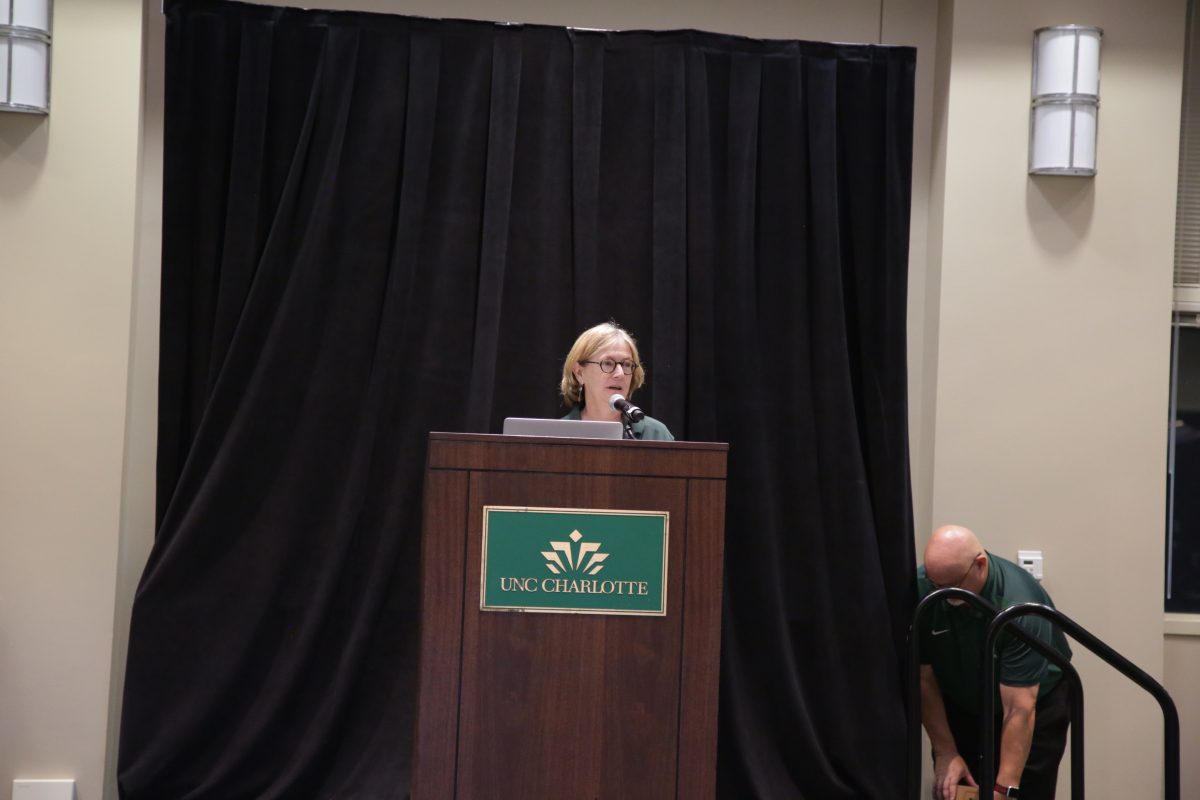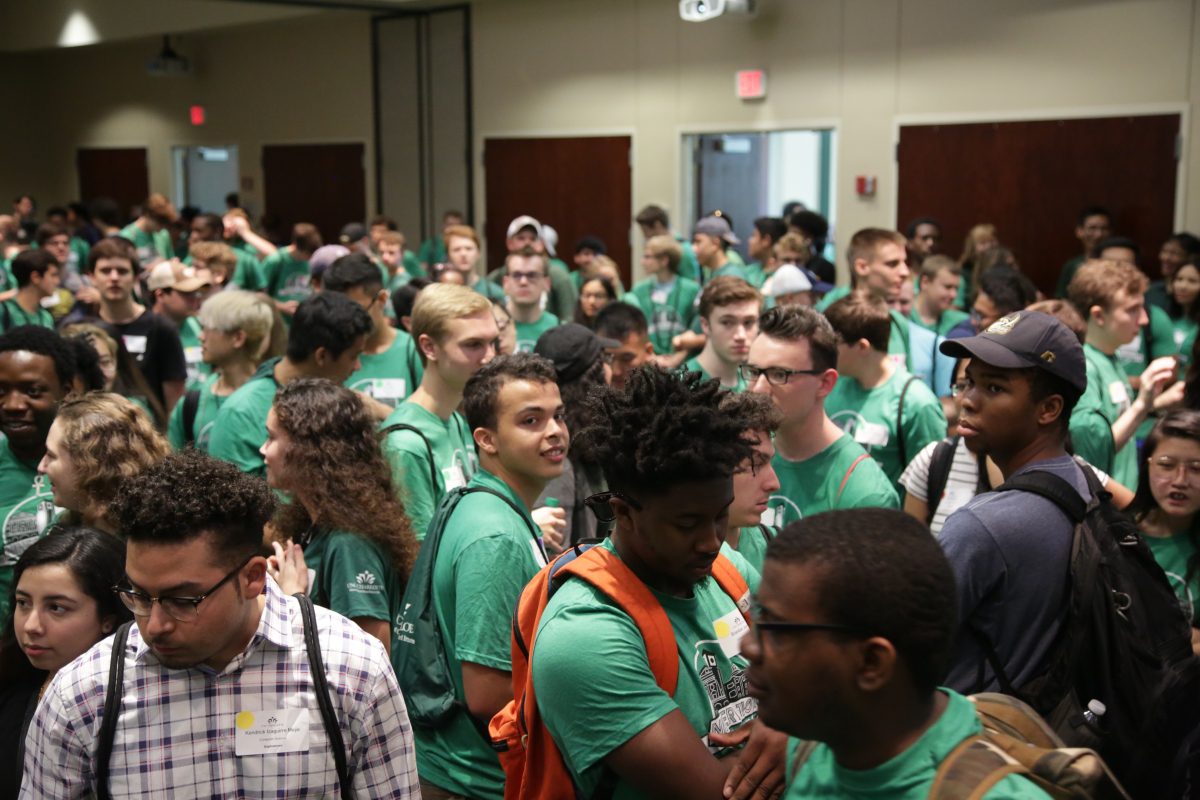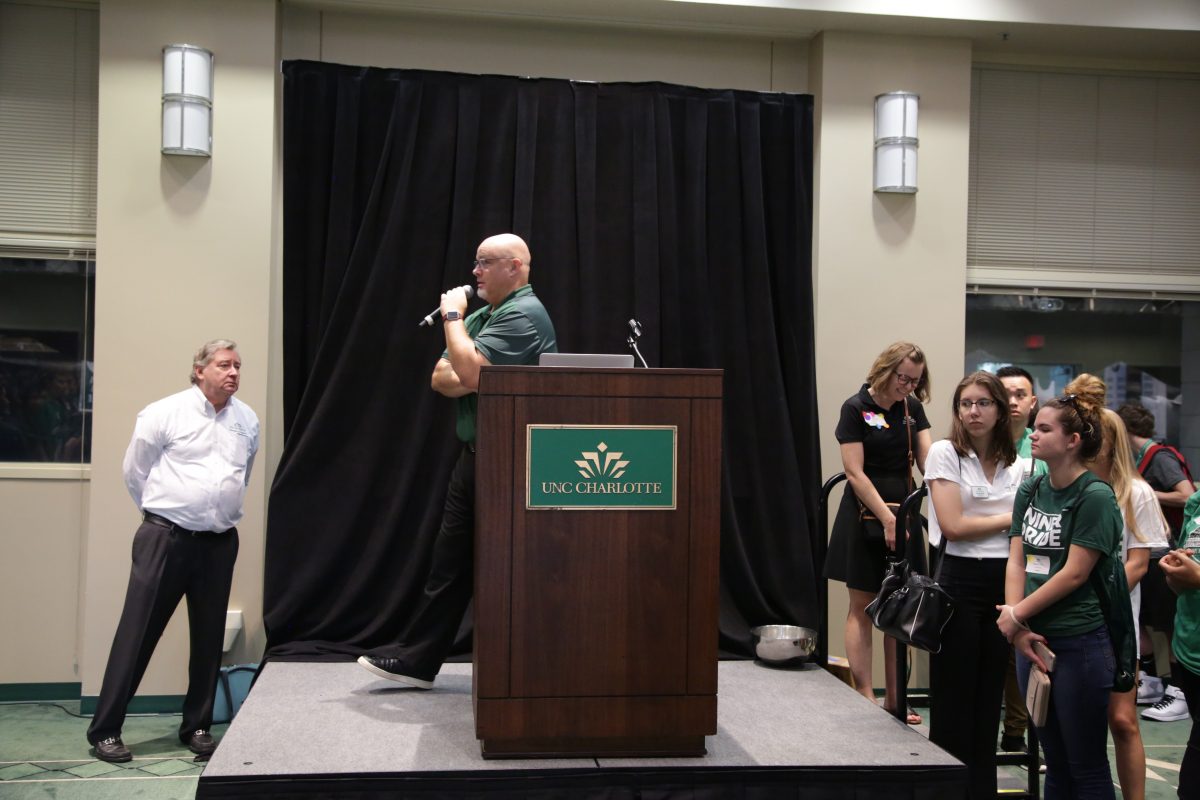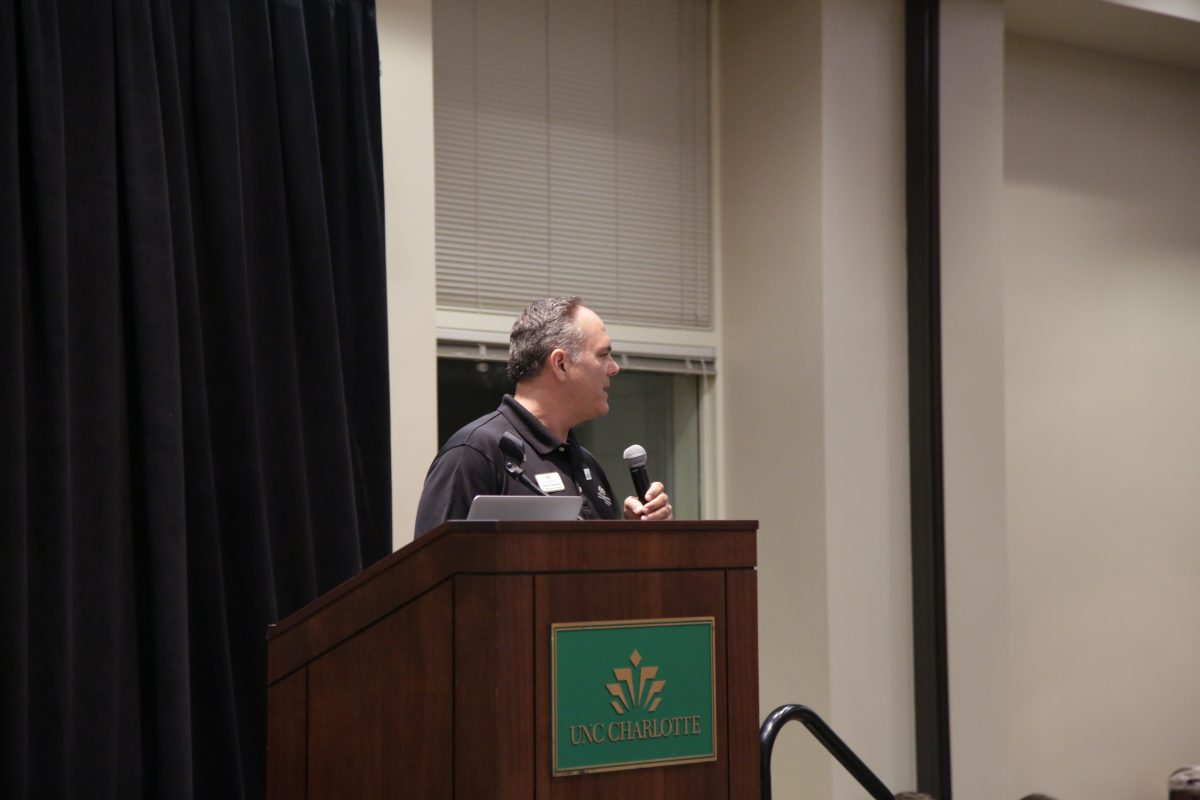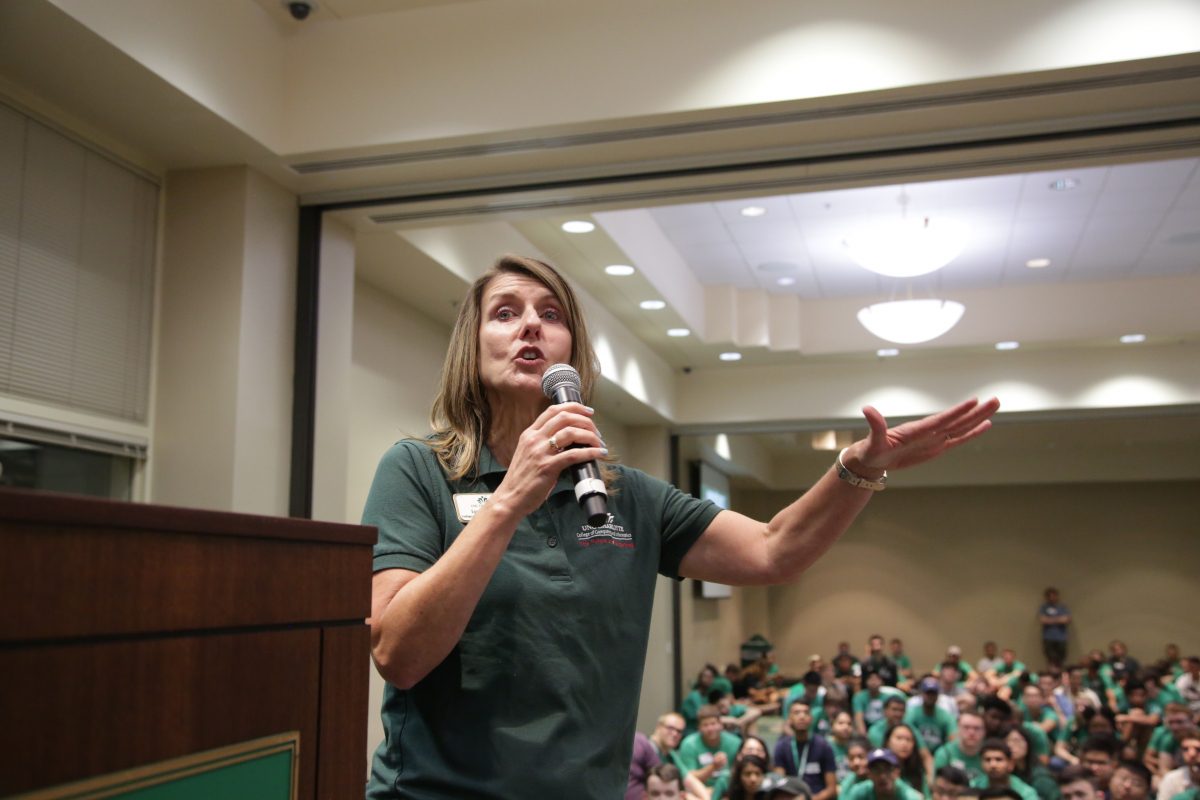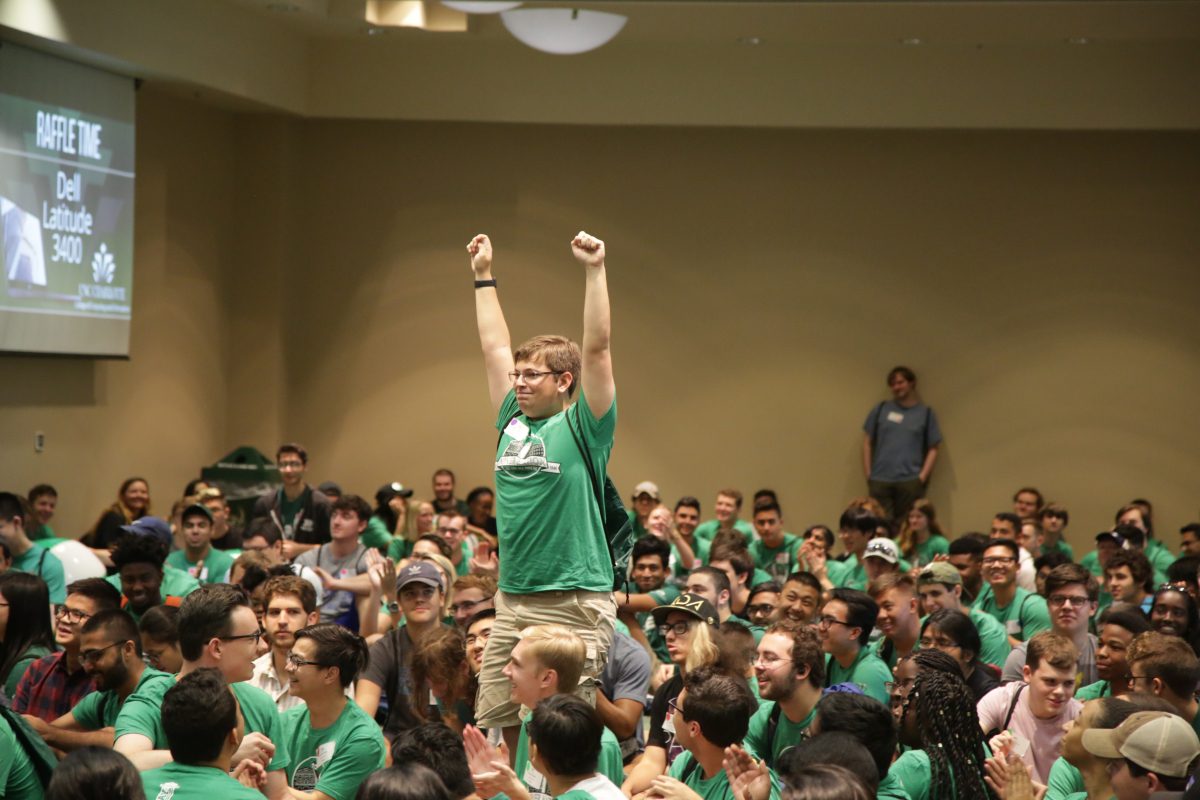 For More News, Notes and Updates, Follow Us on Twitter.