Departments
The College of Computing and Informatics (CCI) at UNC Charlotte delivers on its mission to be a leader of our economy's technology-driven transformation through innovative undergraduate, graduate, and doctoral programs in Computer Science, Bioinformatics and Genomics, Cybersecurity, Data Science and Business Analytics, Health Informatics, and Software and Information Systems.
These programs along with our strategic drive to develop T-shaped talent – professionals who not only possess deep technical knowledge, but who are also skilled in teamwork, communication, and creative problem solving – enable CCI to meet ever-increasing industry expectations and demand for quality IT talent. Our college is also a major partner in the University's Data Science Initiative (DSI), an innovation spearheaded by CCI in partnership with colleges from across the University.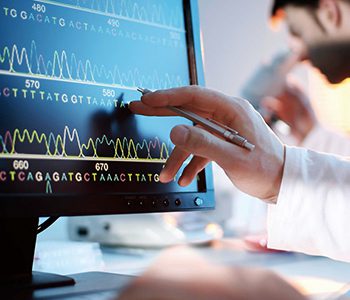 BIOINFORMATICS & GENOMICS
Since 2009 the Department of Bioinformatics and Genomics has fostered research and education in Bioinformatics and Computational Biology. Located in the Bioinformatics Building on UNC Charlotte's CRI Campus, the Department offers a Ph.D. in Bioinformatics and Computational Biology, a Master of Science in Bioinformatics, Graduate Certificates in Bioinformatics, Computer Science Bioinformatics Concentration B.A. and B.S. degrees, and an undergraduate Minor in Bioinformatics and Genomics. The building has both wet and dry laboratories, and includes core facilities for molecular biology, genomics, and high-performance computing.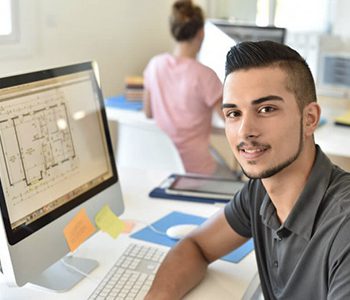 COMPUTER SCIENCE
The Department of Computer Science encompasses areas of traditional computer science as well as broader areas of computing, analytics, and informatics, including cutting edge efforts in visualization/visual analytics, serious games, and knowledge systems/discovery. The breadth of CS is revealed in both its curriculum and research. The CS Department has 30 faculty members, a large Ph.D. program, and over 750 students, with leading research efforts in visualization and visual analytics, robotics, machine intelligence, serious games, mobile networked systems, and databases and knowledge discovery.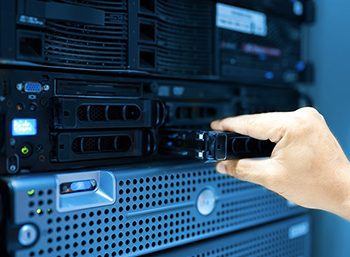 SOFTWARE & INFO SYSTEMS
A pioneer in Information Technology research and education, the Software and Information Systems Department offers a wide selection of courses in IT and Software Engineering, with an emphasis on designing and deploying IT infrastructures that deliver integrated, secure, reliable, and easy-to-use services. We partner with the Computer Science (CS), and Geography and Earth Sciences Departments, (GES) delivering specific concentrations for our students. Our Security and Privacy program is recognized by the National Security Agency as a National Center of Academic Excellence in Information Assurance Education.