CS Undergrad Earns Scholarship (updated)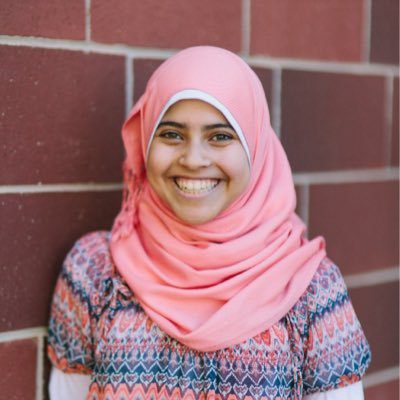 By Lea Thompson ('20)
CCI Computer Science (CS) undergraduate, Rawan Al-Shaer, recently received a Scholarship for Women Studying Information Security (SWSIS) from the Computing Research Association (CRA). Last year, Al-Shaer was awarded a Future of Computing Award from UNC Charlotte for her winning essay on the importance of gender diversity in CS and also took first place in the Technology Talk Competition for her analysis of privacy risks in Health Informatics.
For Al-Shaer, these honors further highlight the need for greater gender diversity in CS.
According to the National Center for Science and Engineering Statistics, CS is the only field in science, engineering and mathematics where the percentage of women earning bachelor's degrees has decreased since 2002. Women account for just 18% of undergraduate CS degree recipients. While the number of female degree earners is gradually increasing, that number has risen faster for men, further widening an already sizable gender gap.
Every female CS student, like Al-Shaer, helps shrink the divide.
Al-Shaer has developed a great passion for cybersecurity. "What excites me most about Cybersecurity is the dynamic race in research," she says. "The field requires a lot of innovation and creativity. I love exploring and discovering novel techniques to overcome the obstacles in the field!"
In March, Al-Shaer earned a first-place prize in a UNC Charlotte Hackathon. Her involvement with CS student organizations on campus, including the Association for Computing Machinery's Council on Women in Computing (ACM-W), will hopefully encourage increased representation of women in computing.
Al-Shaer believes more women will be attracted to CS and cybersecurity as we continue to offer opportunities for real-world problem solving in our curriculum. "Competitions, like hackathons, bring women together," Al-Shaer says. "We can also organize cyber defense events and invite women to speak and participate. Events such as our Cybersecurity Symposium, or conferences will help girls interested in the field see the potential for innovation and success in Cybersecurity, and encourage them to pursue their passions."
Before pursuing a Master's in Cybersecurity, Al-Shaer will continue work on several CS projects, including the Cyber Hunting Project and Advanced Persistent Threat Research. She anticipates focusing her research in her areas of interest such as data science for security, logic-based reasoning for attack detection and malware analysis.
The SWSIS scholarship carries more significance for Al-Shaer than just the funding attached to it. "It means a lot to me to be recognized by SWSIS. It is a highly competitive scholarship, and I'm very glad and thankful Ito be chosen," she says. "I am also grateful to have been recognized for all my hard work, and my achievements over the past years. I hope to inspire other girls through my work and my recognition to enter the field of Cybersecurity, and assure them that it all begins with accepting the challenge."
To Learn More About the Computing Research Association and its Women's Initiative, CLICK.
For More News, Notes and Updates, Follow Us on Twitter: @UNCC_CCI