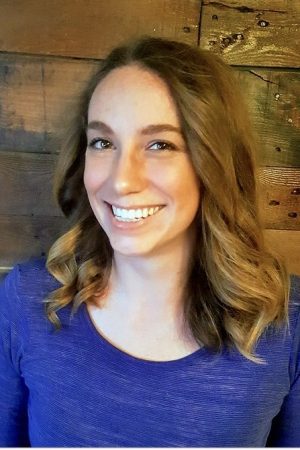 Abigail Leavitt LaBella
Assistant Professor
Dr. Abigail Leavitt LaBella received her Ph.D from the University Program in Genetics and Genomics at Duke University in 2017. After defending her thesis on deep-sea population genomics, Dr. LaBella worked as a postdoctoral scholar in the lab of Dr. Antonis Rokas at Vanderbilt University. During this time Dr. LaBella led research projects that leveraged large genomic datasets (>1000 genomes) to address hypotheses about the evolution of complex traits in both humans and fungi. In 2022 Dr. LaBella joined the Department of Bioinformatics and Genomics here at UNC at Charlotte. Here at UNCC, the LaBella Lab uses computational methods to analyze genomic sequences with the goal of learning about the evolutionary past, the phenotypic present, and even about future potential. Specifically, we study the patterns encoded in DNA focusing on the following major questions
What information is encoded in "silent" synonymous genomic variation?
What role does "silent" synonymous genomic variation play in evolution?
How can genomics inform complex trait evolution?
Publications: https://scholar.google.com/citations?user=rxdDvjEAAAAJ&hl=en&oi=ao
website: lablabella.com