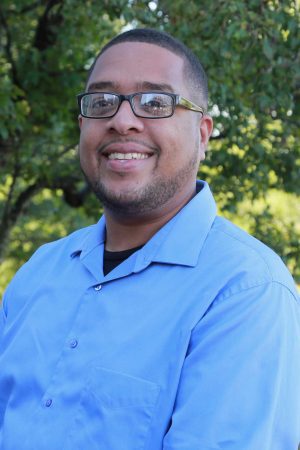 Marlon Mejias
Assistant Teaching Professor
Education: Ph.D., Computer Science, Howard University, 2018 Research Areas: Persuasive Technology, Human Computer Interaction, Computer Science Education, Broadening Participation in Computing About: Dr. Marlon Mejias is an Assistant Professor in the Department of Software and Information Systems at UNC Charlotte. His research interests lie in the field of Socio-technical Systems, Educational Technology and Human Computer Interaction. He is interested in the application of persuasive technology and gamification to solve problems that are socially relevant. The primary thrust of his current research is in designing and implementing a socio-technical approach to improving the holistic education of undergraduate computer science students.
Dr. Mejias has a B.Sc. in Systems and Computer Science from Howard University, a M.Sc. in Systems Engineering from The George Washington University and a Ph.D. in Computer Science from Howard University. He has taught, middle school, high school summer enrichment programs, undergraduate and graduate level computer science He has received a "Graduate Certificate in College and University Faculty Preparation" from Howard University as well as the "Essentials of Teaching and Learning, Teaching Certificate" from UNC Charlotte's Center for Teaching and Learning. He takes a constructivist approach to teaching with many of his classes implemented with an active learning pedagogical approach.
Dr. Mejias understands the value of positive role models and strives to be a positive influence within his sphere of influence. He continues to give back to his community in the form of mentorship, teaching and involvement in Broadening Participation in Computing research and activities.