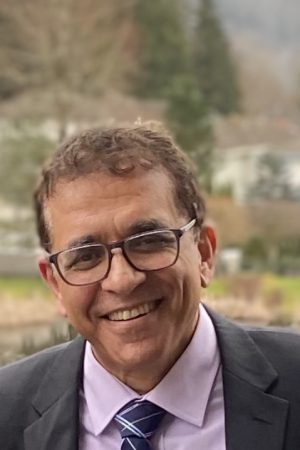 Mohsen Dorodchi
Teaching Professor
Personal Website: https://webpages.charlotte.edu/mdorodch/
Lab and Website: Director : Text Processing Lab, Member : Charlotte Visualization Center, MLWINS Lab
PhD Institution: University of Wisconsin, Milwaukee
Research Description: Dr. Dorodchi's research interests are in predictive analytics and knowledge extraction using multimodal data and particularly text. His major focus has been on development of AI-based applications related to students' learning and success in different levels of academics. In addition, he has been extensively working on evidence-based teaching innovation, computer science education research, educational tool development, and K12 outreach curriculum development and broadening participation in computing. His research has been supported by NSF, State of North Carolina, and industry.
Resources:
Faculty Showcase on Social Learning Collaborative Research: CLICK to WATCH
Book Chapters on Active Learning: CLICK
Dr. Dorodchi is supported by DataCamp, the most intuitive learning platform for data science and analytics. Learn any time, anywhere and become an expert in R, Python, SQL, and more. DataCamp's learn-by-doing methodology combines short expert videos and hands-on-the-keyboard exercises to help learners retain knowledge. DataCamp offers 325+ courses by expert instructors on topics such as importing data, data visualization, and machine learning. They're constantly expanding their curriculum to keep up with the latest technology trends and to provide the best learning experience for all skill levels. Join over 5 million learners around the world and close your skills gap.