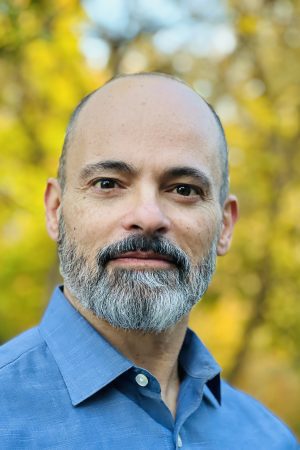 Classroom Location: Burson 116
Vinicius Da Costa
Adjunct Faculty
I am currently a Senior Vice President at Bank of America responsible for delivering Zero Trust Architecture. I have been an Information Technology & Security professional for 25+ years in financial services, retail and consumer goods industries.
I advocate for diversity & inclusion through volunteering at Citizen Schools Links to an external site. program to enhance education of low income children. I also was Chair of Hispanic Information Technology Executive Council Foundation (HITEC Links to an external site.) internship program, and a Board member at Association of Latino Professionals for America Charlotte (ALPFA Links to an external site.). My goal as a professor is to bring the latest security architecture models, trends and work on real and current cybersecurity challenges faced by individuals, companies and governments.
I have a Master's Degree in Information and Cybersecurity from UC Berkeley, I speak Portuguese, English and Spanish.