CCI Q&A with Maya Kapoor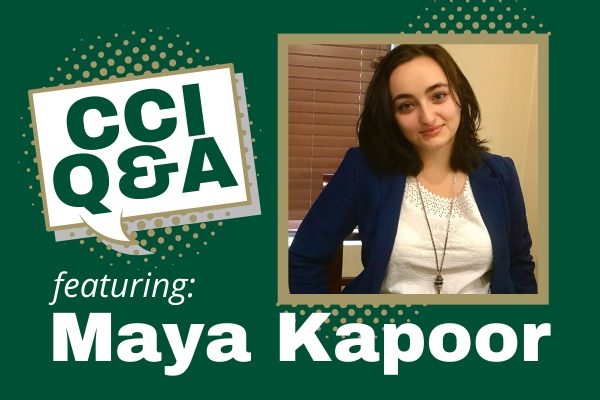 Maya Kapoor, a Ph.D. candidate at UNC Charlotte's College of Computing and Informatics (CCI), is a first-generation college student with an undergraduate degree in History from UNC Chapel Hill. Homeschooled through high school, the Kings Mountain native is currently employed as a software engineer at Parsons while working her way to a Ph.D. in Computer Science. Kapoor sat down with CCI's Communications Office, and became the first student featured in its CCI Q&A series.
You earned your undergraduate degree from UNC Chapel Hill in History. How is it that you decided to then study Computer Science?
Prior to college, I had no exposure to computer science or coding of any kind. I had never even used a terminal or powershell before! When I was in my freshman year, I took a course in first-order logic to fulfill a mathematics requirement. This was my first experience with formal logic and led me to take Intro to Computer Science in my sophomore year. It was really a, "Hello World!" moment for me to write my first few lines of code, and I knew from then on I wanted to spend my time researching and developing new technology and tools.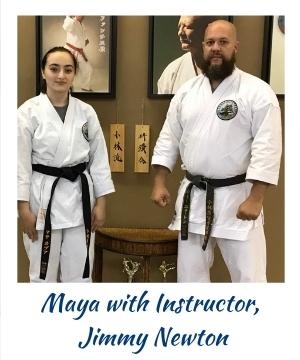 Outside the classroom and lab, you enjoy cooking, music and art, but are also an accomplished martial artist. How did that come about?
I first started training in karate when I was in middle school, and earned my black belt while in high school. I started training because my best friend was doing it, but I continued even after she stopped going because I fell in love with the sport. Later in high school, I became a part-time instructor and coached state and national competitions. When I got to college, I decided to take up Judo as it involves a lot of groundwork which traditional karate doesn't incorporate as much. Eventually, I served as president of Chapel Hill's Judo Club.
I'm a quiet person by nature, so I think it does surprise people to hear I have spent a lot of time in fights!
Martial arts require tremendous self-discipline, which has taught me to stay focused, but it was also nice to have the physical exercise to unwind and let out tension after a long day of studying! I would recommend martial arts or any physical activity be a part of student routine if time allows – it helps me with stress to take time for myself and my health.
You say you already have your "dream job" at Parsons. What is it you love so much about the work?
I work in the defense and intelligence sector at Parsons Corporation, and because of that I get to support our nation and the national security mission every day. That is a big part of what I love about the work. Additionally, the workplace culture in our business unit allows for independence and supports innovation. Even from the time I started working with Parsons out of undergrad, I was trusted with projects and given architectural responsibilities which were the kind of challenge I was looking for to grow. Now, they are supporting my vision of earning my doctoral degree and applying what I am learning directly to our customer solutions. The size of the company is perfect for me, as it is large enough to have many opportunities and a significant market presence ($3.6B revenue), but internally it is also small enough that networking and mobility are realistic.
My advice for any job search is to think about what kind of support environment you are looking for in a company. Culture is everything. If you are early in your career and looking for mentorship, a very small company or an isolated position may not give you the ability to learn from other engineers or try different projects. On the other hand, if you want to pursue management or are ready to take on consulting or architectural roles, these positions are harder to pursue in very large companies where talent may not be recognized. As a researcher, it is also a priority for me to have a role that allows me to think outside of the box and try new things. If I had to work on a legacy system with no room for experimentation or ideas, I would not be accomplishing my own career goals. So when selecting a role, try to find a place that will give you the ideal environment and support structure to get you to what you want your next level to be!