2022 Graduate Profile: Rebecca Hailu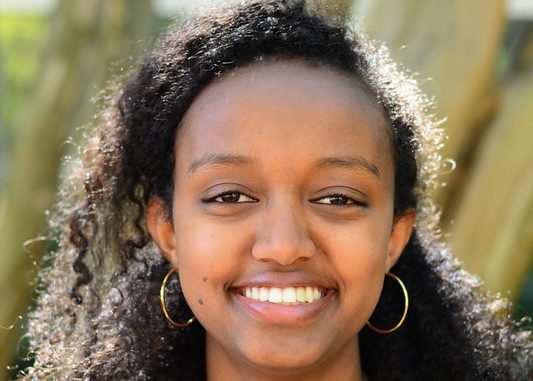 Name: Rebecca Hailu
Hometown: Charlotte, N.C.
Degree: B.S. Computer Science / Cybersecurity
What, at CCI, most influenced your journey?
The CCI Mentoring Program had a significant impact on me and my time at CCI. Because I was a commuter, I initially had a hard time connecting with other computer science students, but all that changed when I joined the Mentoring Program (formerly known as NorthState Mentorship Program). Joining the program helped build my confidence in and out of the classroom.
What makes CCI special?
One of the things that makes CCI special is the diversity of perspectives that students bring to the class. Classes are also setup to help students work in teams which prepares us for the world outside of academia.
What is the one place on campus where you feel most comfortable, most at home?
I feel the most at home in the ACM-W/Girls Who Code Lounge in Woodward Hall. Having a place to meet other like-minded people and share our experiences helped me feel welcome and seen.
What is one thing you would have done differently during your time here?
I would've joined and been active in more clubs earlier. I thought that only the very best, top students joined clubs, which is not true. Clubs are for everyone and help you to connect with other students and the community.