Professor Invited to International Seminar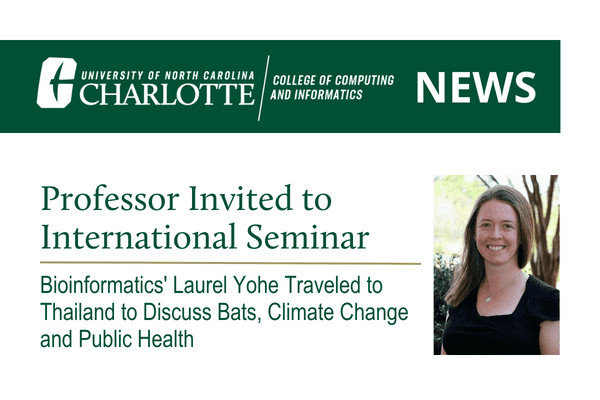 UNC Charlotte College of Computing and Informatics (CCI) Assistant Professor of Bioinformatics Laurel Yohe recently traveled to Thailand as one of 60 international thought leaders – just 12 from the U.S. – selected by the U.S. Department of State to participate in the Thematic International Exchange Seminar (TIES). The gathering, hosted in Bangkok from May 23-27, focused on "Public Health and Climate Change in the Indo-Pacific" in an effort to explore the public health risks of climate change in the Indo-Pacific region and develop cross-national solutions to strengthen response plans to environmental and public health-related crises.
Yohe was chosen, in part, because of her current research monitoring and understanding disease and viral transmission among bats and the potential for it to spill over to humans, but also because she is an alumna of a U.S. government-sponsored exchange program. Prior to earning her Ph.D. from Stony Brook University (NY) studying the molecular evolution of the sense of smell in bats, Yohe was a Fullbright Fellow conducting bird conservation research in Vietnam.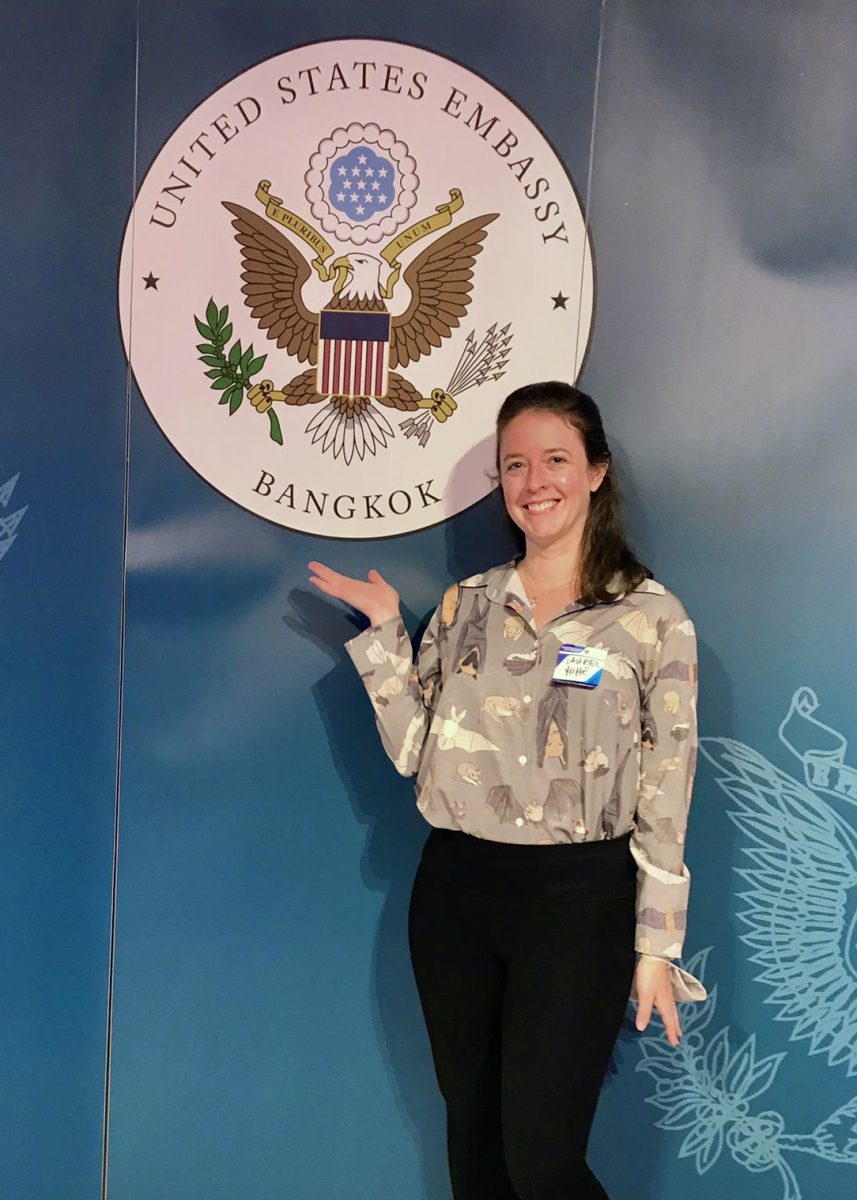 Participants were asked to consider the effect of climate change in Asia, a region mired in misinformation and misunderstanding about the impact humans have on everything from pandemic-causing viruses to the survival of indigenous communities.
"Delegates were in attendance from nearly 30 countries in Asia and the Pacific," Yohe said. "Each presented their research to one another and also interacted with members of the U.S. military, Thai government and healthcare officials, as well as NGOs and nonprofits capable of building infrastructure within Asia to address its many needs."
During the symposium, participants were divided into teams and asked to generate grant pitches for funding to address some of the most critical topics discussed.
"My team focused on research central to my work at UNC Charlotte," Yahoo said. "Bats and the transmission of disease to humans."
Despite research indicating that bats represent more than 40% of all mammals in Southeast Asia, they remain among the least studied mammals on the planet. Asia is home to bats that carry some of the most lethal viruses known to mankind, "yet they refrain from getting sick while still maintaining a critical role in the ecosystem," Yohe said.
"My team developed an initiative called "B.A.T.S." for Better Access to Train Citizen Scientists to educate local communities in Asia about the importance of bats to our ecosystem while also establishing infrastructure to monitor for pathogens that could potentially lead to future outbreaks."
Yohe's team won the Audience Choice Award for its grant pitch, which will be submitted for funding at the end of June.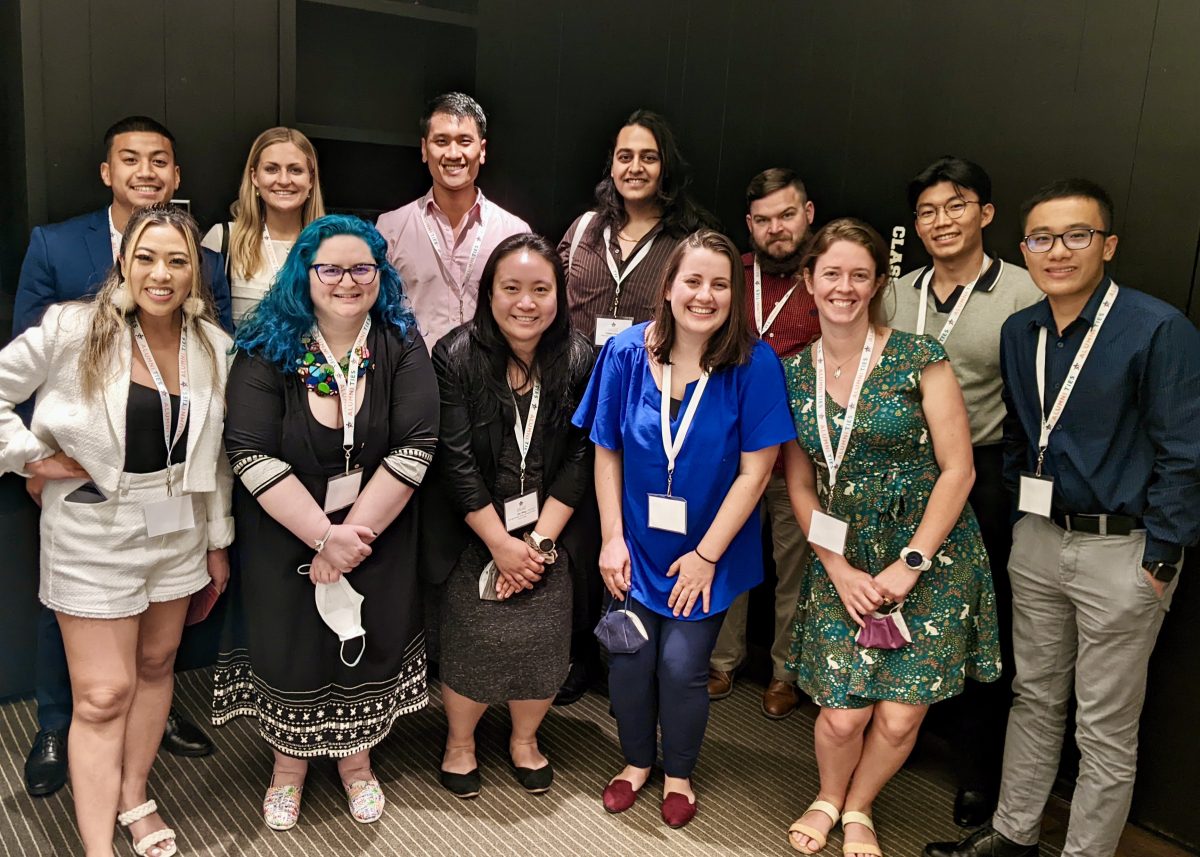 For Yohe, being selected to attend was an honor, but it was the opportunity to network and engage with researchers from around the world that most excited her.
"It is not everyday that you meet somebody from Papua New Guinea or Laos," she said. "Each country is facing its own set of challenges, but each is also home to many creative scientists and activists. When you bring people together, great things can happen."