SmartHome Lab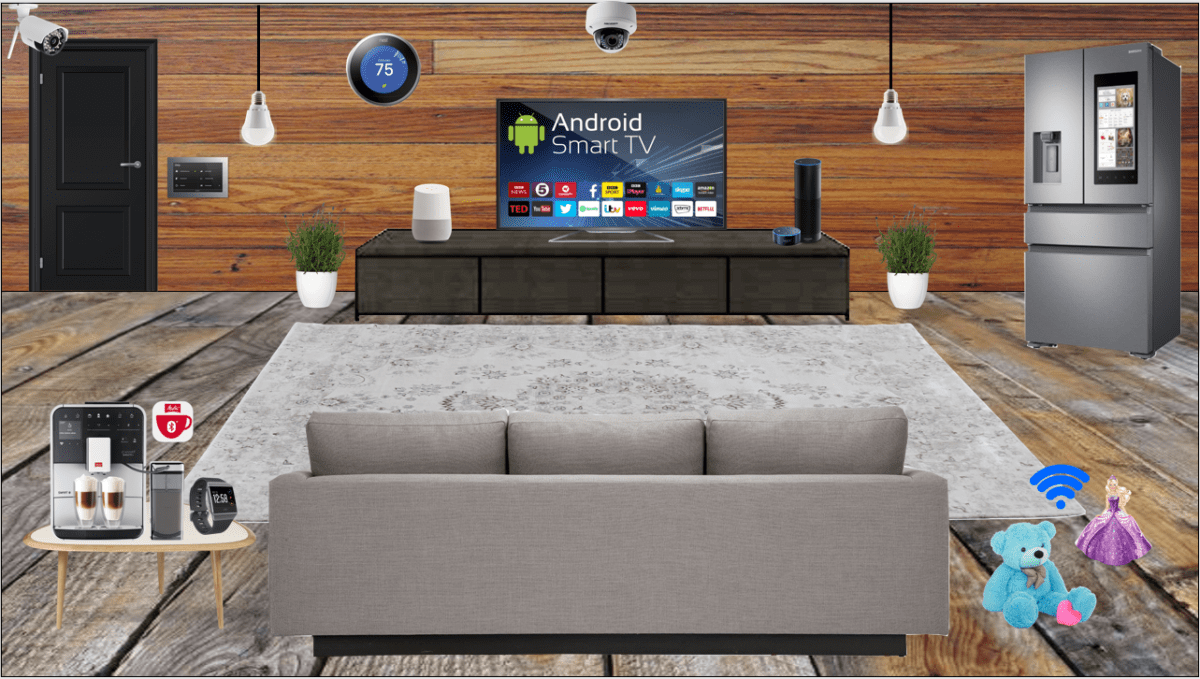 The SmartHome Lab is established in the Department of Software and Information System to provide home-like environment embedded with smart home technology. This lab provides a fully functional smart home environment that provides software and hardware access to students and faculty to conduct research in IoT firmware and mobile app security, remote sensing, penetration testing and forensic analysis of smart devices / IoT environments, interaction dynamics of connected devices, and environment/infrastructure monitoring and control, smart assistant interaction design.
Since the variety and types of smart home devices change rapidly, the lab is built with scalability, flexibility, connectivity, and modularity in mind. These properties guarantee that researchers can connect with and operate on different devices and allow multiple groups to conduct research simultaneously. To support these properties, multiple wireless networks that support flexible organization of the network topology and connectivity can be built.
The lab facilitates education innovation opportunities for CCI faculty and students in IoT. Our initiatives towards this include: (i) holding training workshops for interested students and faculty to learn various aspects of the SmartHome, including configuring devices and IoT security basics; (ii) opportunities for faculty to develop course modules, activities and projects with the devices; (iii) workshops/opportunities for fostering discussion about pedagogical innovation in IoT; and (iv) holding a two-week summer school for undergraduate and graduate students for attracting PhD talent to CCI.
The SmartHome lab also serves as an outreach site to general public and CCI partners. Demonstrations of the research projects can be shown to government agency representatives, CCI partners, potential collaborators, and general public. We plan to actively integrate various parts of the CCI Broadening Participation in Computing Plan to promote diversity at all levels and stages of this initiative.
For more Information, Contact:
Meera Sridhar, Ph.D.
Assistant Professor
Software and Information Systems | UNC Charlotte
Woodward Hall 305B
9201 University City Blvd. | Charlotte, NC 28223
Phone: 704-687-1844
Weichao Wang, Ph.D.
Assistant Professor
Software and Information Systems | UNC Charlotte
Woodward Hall 333C
9201 University City Blvd. | Charlotte, NC 28223
Phone: 704-687-7987