Spirit of Innovation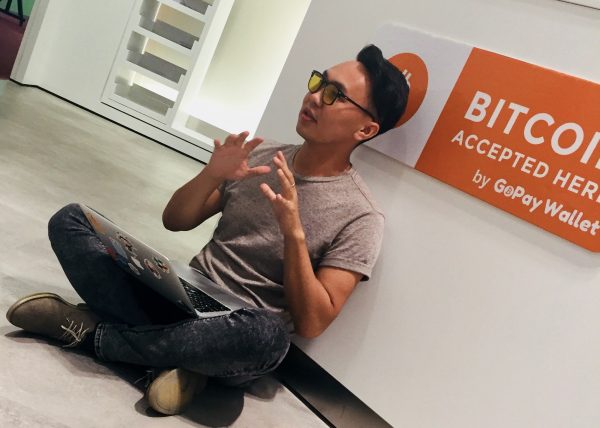 For senior Computer Science major, Itgel Ganbold, enrolling at UNC Charlotte's College of Computing and Informatics (CCI) thrust him into a magical world of innovation and invention.
Arriving from his Mongolian homeland unsure what he wanted to do or how to figure it out, Ganbold threw himself into coding classes and found his passion. "Coming to CCI was like enrolling at Hogwarts," he says. "Code is a magical language and your laptop becomes your wand. You can use it to build wonderfully disruptive and fantastic things you can take anywhere, unlike at Hogwarts where your powers are limited to campus."

Ganbold, who chose UNC Charlotte because his sister was already enrolled, did not have experience programming and felt he needed to catch up to his classmates. "I signed up for tutoring," he says, "and everything clicked." In fact, after several months, his tutors told him he'd have to stop coming because he had become so advanced there was nothing more they could teach him. "I was a little surprised," Ganbold says, "but it gave me great confidence."
Eager to practice his magic, Ganbold participated in Hackathons and other challenge-based activities for CS students while also becoming a rising star in the classroom.
He built his first Android app, for speed reading and critical thinking, in Dr. Lorrie Lehmann's class with inspiration from adjunct Philosophy professor, Dr. Liz Johnson, who he says is, "one of the best teachers I ever met." Ganbold studied entrepreneurship with Dr. Christopher Elmore and still leans heavily on the support Dr. Mohamed Shehab.
With dreams of taking his talents to Silicon Valley, everything was on track for Ganbold, until a combination of Mongolian economic challenges and its effect on his family intervened.

After a brief boom, the Mongolian economy tumbled into a debt crisis in 2016. As an important element of its recovery, the Mongolian government is welcoming a non-traditional blockchain-based cryptocurrency exchange as a way to inject activity into a stagnant economy.
In 2017, short on money and long on creativity, Ganbold withdrew at the end of his junior year, went home and attended Mongolia's Crypto Nation Conference. Organized by ARD, one of Mongolia's largest financial services companies, and its visionary CEO Ganhuyag Chuluun Hutagt ("Gan"), the conference drew more than 3,000 attendees from around the globe.
There, Ganbold listened as Gan outlined the potential of blockchain technology and his vision for a new Mongolian economy, free of corruption and even the pollution associated with its previous reliance on agriculture and mining. Ganbold was hooked by the positivity of Gan's message, even the leader's concession that, "Sure, it sounds pretty utopian. But, hey, what do we have to lose? At least I can say I tried. I tried hard."
"At the conference," Ganbold says, "everybody was talking about cryptocurrency, its price and blockchain technology, but no one was working on a wallet app, which I thought should be the starting point for all cryptocurrency services."
Immediately founding his company – aptly named Disrupt – it took Ganbold just 90 days to develop the GoPay Wallet app for Mongolian Cryptocurrency and secure an investment from ARD.

The app (gopay.mn) allows users to store, receive and send cryptocurrency anywhere in the world. It even has a built-in converter to navigate seamlessly between different cryptocurrencies.
ARD purchased 60% of Ganbold's company and encouraged him to return to UNC Charlotte to finish his education. "I told them early in our negotiations that it was important for me to come back and they understood," he says.
"Coming to CCI was one of the smartest things I've ever done," Ganbold says. "It is here that I grew more confident, developed my own spirit of innovation and learned the magic that will carry me wherever I want to go."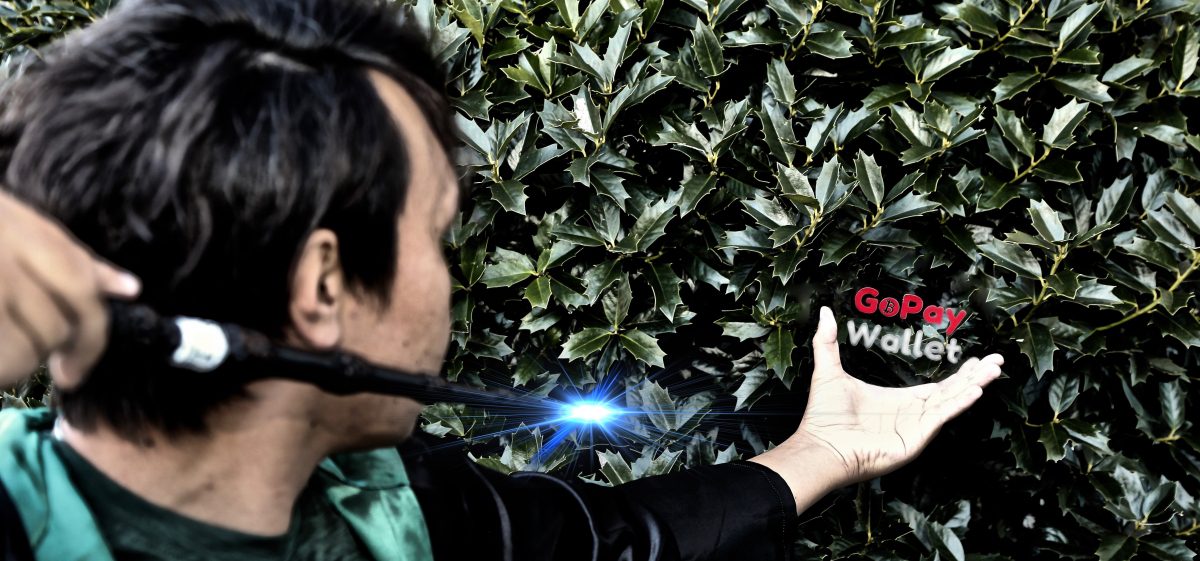 For more News, Notes and Updates, Follow Us on Twitter @UNCC_CCI