Undergraduate Research Shines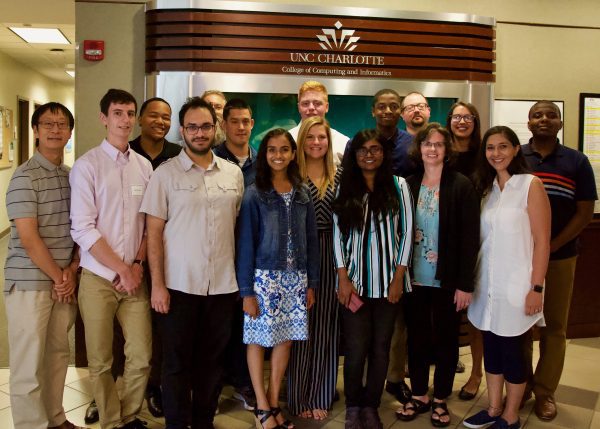 UNC Charlotte's College of Computing and Informatics (CCI), which is celebrating 20 years of innovation as the fastest-growing College in the UNC System, is committed to the value and foundational impact of undergraduate research.
CCI's Research Experiences for Undergraduates (REU) offers undergraduate students a state-of-the-art learning experience in the infrastructure of cyber-physical systems and the applications and interactions that are enabled by that infrastructure. The program immerses students in a truly collaborative research community. Students acquire research skills through training sessions and experiential, hands-on learning and are active contributors to a community of practice that includes faculty, graduate students, and peers.
Each summer, as a Socially Relevant Computing REU site, invites students from all over the country to participate in a nine-week summer research program. This year, students collaborated on projects with faculty members in a number of concentrations and labes, including the Human Computer Interaction, Visualization, Vision and Image Analysis, Security, and Cyberphysical Systems labs.
"The program provides students with an outstanding introduction to computing research, and an opportunity to use their skills to add new knowledge to the world," said REU Site Program Director, Dr. Heather Lipford, who was particularly impressed with this year's class. "We had an incredible variety of research projects in this year's program," she said.
The presentation of project posters took place on July 26, 2019. Though just three earned special recognition from a panel of judges, each showcased the innovative thinking of students and faculty mentors alike.
To view a slideshow of presentations, CLICK.
If you would like to learn more about CCI's REU program, click to VISIT.
For more News, Notes and Updates, Follow Us on Twitter.
The Winners:
1st place:
Malcolm Jones
Pique Recipes: Recipe Recommendation Using Personal Specific Curiosity
Mentor: Nadia Najjar (pictured)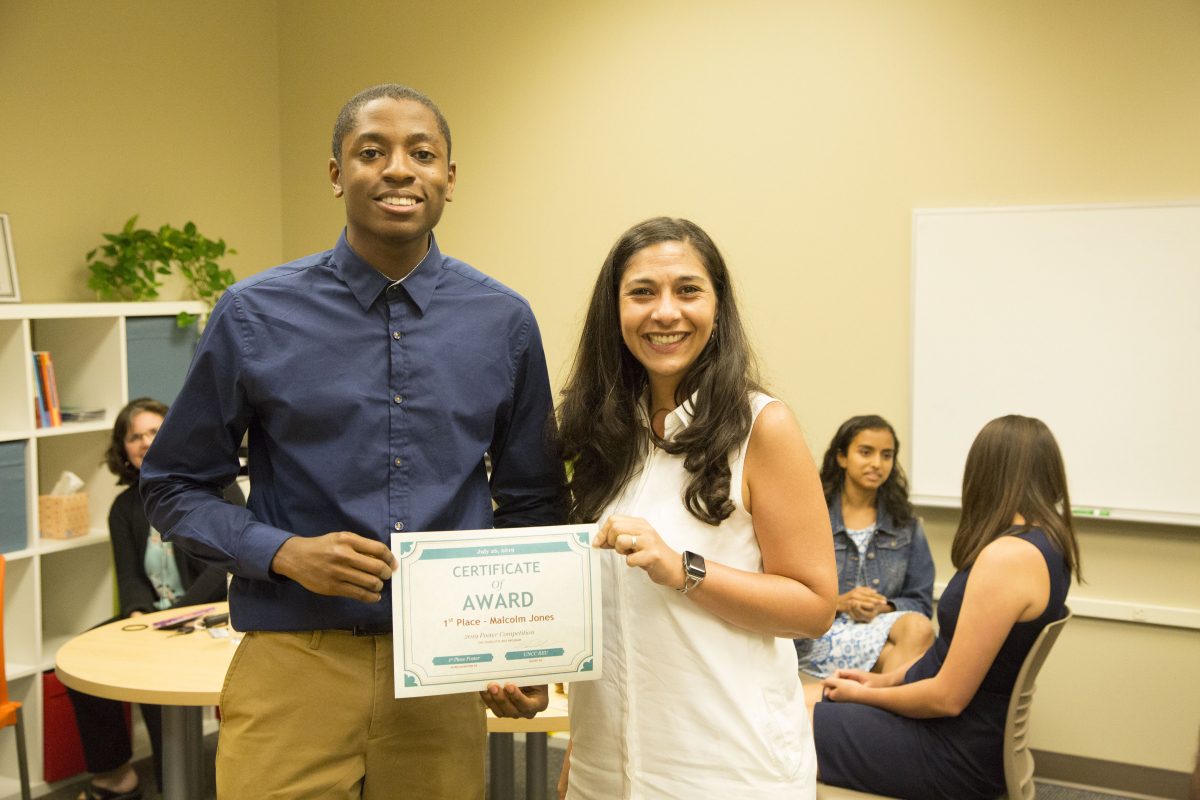 2nd place:
Dominique Exley
Artifact Classification and Value Promotion
Mentor: David Wilson (pictured)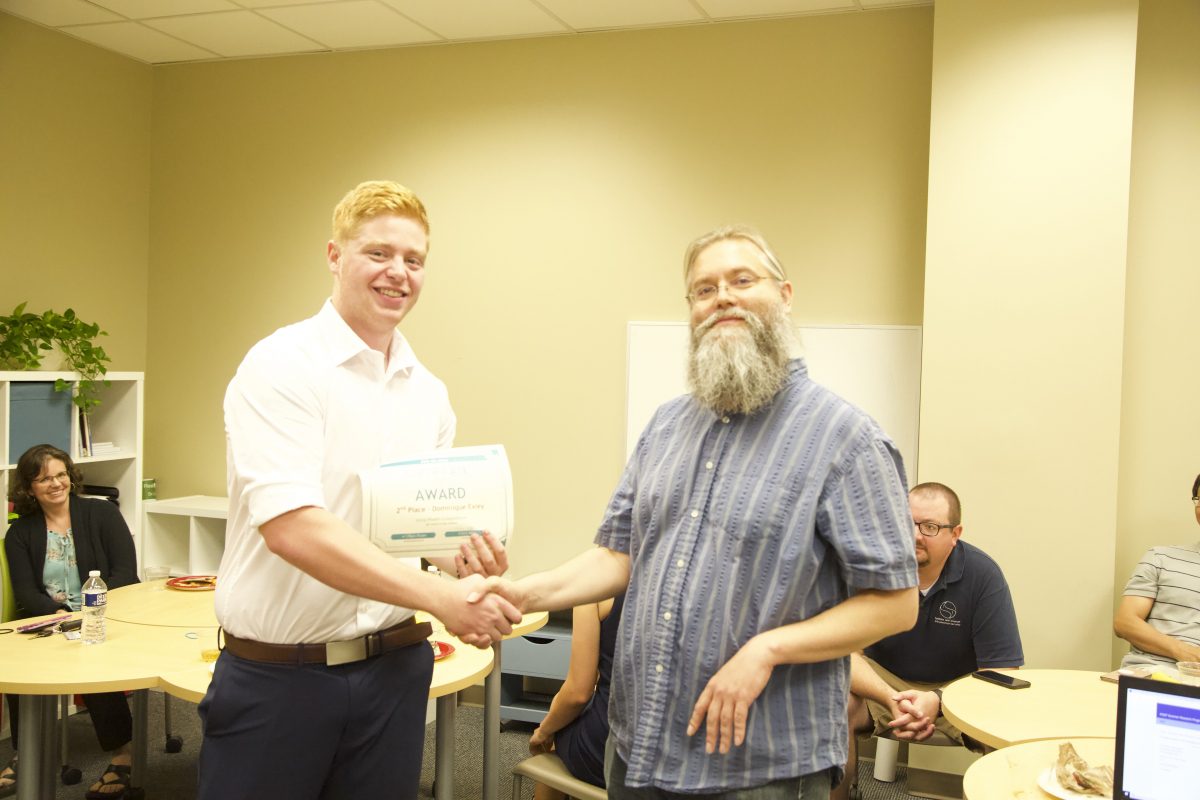 3rd place:
Bryce Henry
Implementing End-to-End Malware Analyisis and Clustering Tool
Mentor: Jinpeng Wei (not pictured)