Welcome to the Family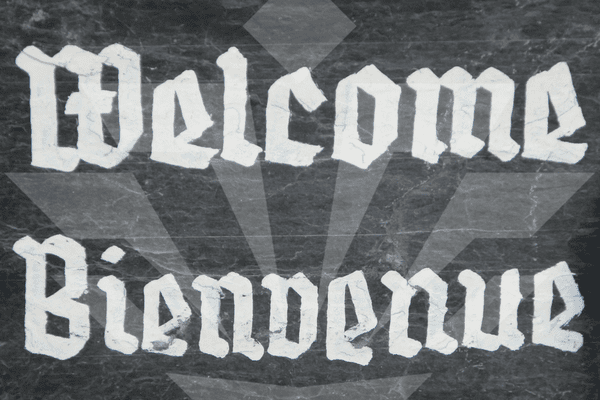 As the fastest-growing College in the University of North Carolina System, UNC Charlotte's College of Computing and Informatics (CCI) continues to attract and hire top talent. CCI is excited to announce the addition of nearly 40 distinguished faculty, staff and administrative professionals in just the past year. Beyond the appeal of working at one of the nation's most-influential urban research universities, candidates are drawn to CCI's energy and a culture being molded by its dean, Dr. Fatma Mili, herself a relative newcomer to UNC Charlotte.
Dean Mili offers a warm welcome to all, saying, "We are thrilled to have you and look forward to working with you as each of you grows and thrives and contributes to the missions of CCI and UNC Charlotte."
Please join Mili in welcoming all of the latest editions to our growing family.
Name
Position
Department
Degree and Institution
Deberati Basu
Teaching Assistant Professor
Software and Information Systems
Ph.D., Virginia Polytechnic Institute & State University
Aimee Castellanos
Temporary Budget/Finance
Mei Chen
Associate Professor
Computer Science
Ph.D., Carnegie Mellon University
Qiong Cheng
Lecturer
Computer Science
Ph.D., Georgia State University
Isaac Cho
Research Assistant Professor
Computer Science
Ph.D., University of North Carolina at Charlotte
Elizabeth Cooper
Assistant Professor
Bioinformatics and Genomics
Ph.D., University of Southern California
Dong Dai
Assistant Professor
Computer Science
Ph.D., University of Science and Technology of China
Nicholas Davis
Assistant Professor
Software and Information Systems
Ph.D., Georgia Institute of Technology
David Farynyk
Senior Software Engineer
M.S. Computer Science, University of North Carolina at Charlotte
Mike Fresina
Director of Communications
B.A., Davidson College
Tonya Frevert
Research Assistant Professor
Software and Information Systems
Ph.D., University of North Carolina at Charlotte
Jeremy Jay
Research Assistant Professor
Bioinformatics and Genomics
Ph.D., University of Maine
Jason Karp
Lecturer
Computer Science
Ed.D., Nova Southeastern University
Mary Pat King
Accounting Technician
Siddharth Krishnan
Assistant Professor
Computer Science
Ph.D., Virginia Polytechnic Institute & State University
Kevin Lambirth
Research Associate
Bioinformatic and Genomics
Minwoo Lee
Assistant Professor
Computer Science
Ph.D., Colorado State University
Serge Louis
Temporary Budget and Finance
Sterling McLeod
Lecturer
Computer Science
M.S., University of North Carolina at Charlotte
Marlon Mejias
Teaching Assistant Professor
Software and Information Systems
Ph.D., Howard University
Thomas Moyer
Assistant Professor
Software and Information Systems
Ph.D., Pennsylvania State University
Nadia Najjar
Lecturer
Software and Information Systems
Ph.D., University of North Carolina at Charlotte
Albert Park
Assistant Professor
Software and Information Systems
Ph.D., University of Washington
Matthew Parker
System Programmer Specialist
B.A., Photography Virginia Intermont College
Evelyn Perez
Post-Award Specialist
Katrina Person
Administrative Support Specialist
Bioinformatics and Genomics
Anita Rana
Research Associate
Bioinformatics and Genomics
Jon Rea
Temporary Business Services Coordinator
Rebekah Rogers
Assistant Professor
Bioinformatics and Genomics
Ph.D., Harvard University
Douglas Samson
Assessment Assistant
Gabriel Terejanu
Associate Professor
Computer Science
Ph.D., University at Buffalo, State University of New York
Der Vang
Director of Mentoring
Master of Education, Iowa State University
Pu Wang
Assistant Professor
Computer Science
Ph.D., Georgia Institute of Technology
Adam Whaley
Teaching Assistant Professor
Bioinformatics and Genomics
Ph.D., University of North Carolina at Charlotte
Jocelyn Westpfahl
Administrative Support Specialist
Office of the Dean
John Williams
Research Engineer
Bioinformatics and Genomics