Partners Program
Partner Resources
Whether you are an alum, parent, friend or organizational partner, there are multiple ways for you to connect with the university and College of Computing and Informatics!
STAY PLUGGED IN:
It's important we have the most accurate information to make sure you get all our news and notes throughout the year! The university maintains an alumni directory and you can be a member. Create or update your information HERE.
Follow us on social media: LinkedIn, Facebook, Twitter and Instagram
ATTEND EVENTS AND ACTIVITIES:
We offer a number of opportunities for you to learn from our faculty as well as collaborate on how we can support you and your organization to serve the community we share. These include
AMPLIFY OUR VOICES:
Is there a person or organization that may benefit from hearing our story? We welcome warm introductions to explore how to partner and connect our university resources most effectively to the community. Email Brian Peck to learn more.
MAKE YOUR IMPACT:
The programs and experiences we offer to our students can't happen without the resources from our network of alumni, organizations and friends. We are grateful to all who choose to pay it forward through support to our college and the university. You can give by clicking below: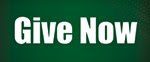 Open to having a larger impact by making a multi-year commitment or adding UNC Charlotte to your estate? Contact Brian Peck to learn more. Learn more
About our Graduate Programs, Degrees and Certificates